Products - Helicopter Pilot Gloves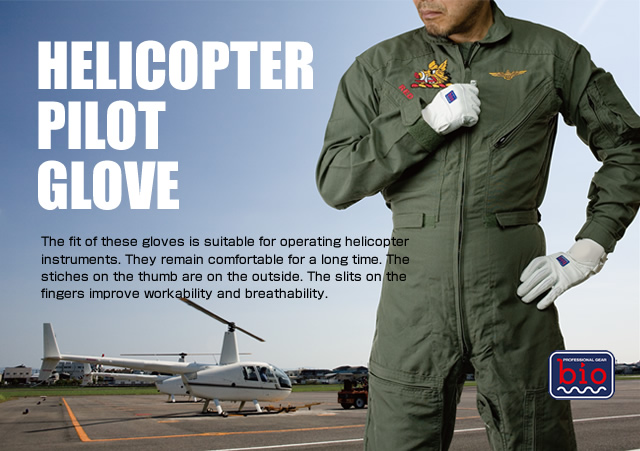 Introducing the new helicopter pilot gloves with drastically improved grip with Teijin Nanofront ®,
great fit that compares with chamois leather,
outstanding durability, and a non-slip feature
even when the gloves get wet
bio-560 Helicopter Pilot Gloves (with slits, Neoprene type)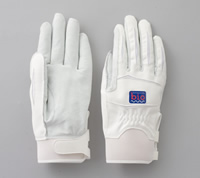 Suggested retail price 3,680YEN
 → 
Selling price $
23.80
■Color:White,Ice White
■Size : M (h)225mm×(w)220mm
    L (h)233mm×(w)230mm
    LL (h)241mm×(w)240mm


■ Material:
Palm side / Nanofront ® (polyester)
Back of hand / PU 2-way knit
Wrist / Neoprene

*Finger gussets: Small wristband with a ventilation hole and carabiner hole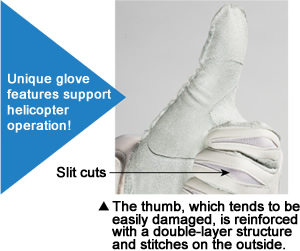 ■ Characteristics of gloves made of Teijin ® Nanofront ®

The nano-size irregularity on the surface of the ultra-fine polyester fiber produces the non-slippery feature and a strong grip. The gloves are washable and remain non-slippery even when wet. The fabric is well ventilated and reduces sweat inside.

The unique cut provides a great fit and beautifully shows salutes.