Products - Gloves for rescue technique competition (Nanofront®, buckskin)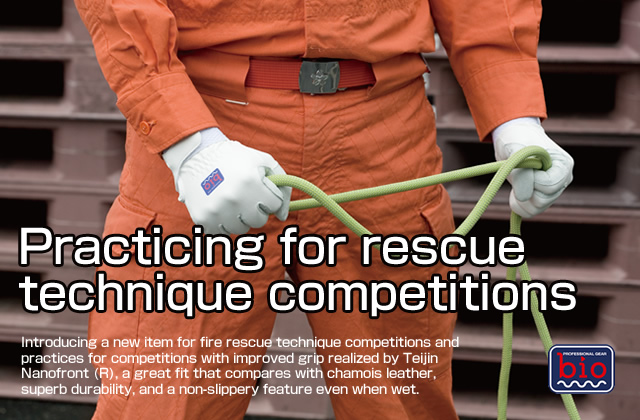 Introducing a new item for fire rescue technique competitions and practices for competitions with improved grip realized by Teijin Nanofront®, a great fit that compares with chamois leather, superb durability, and a non-slippery feature even when wet.
bio-550 Gloves for practicing for rescue technique competitions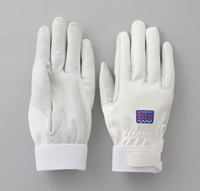 Suggested retail price 3,550YEN
 →  Selling price

2,480

YEN(without tax)

(Price including tax 2,728YEN)
■Color: White / Ice White
■Size:
M (h)225mm×(w)220mm
L (h)233mm×(w)230mm
LL (h)241mm×(w)240mm
■Material:
Palm side/ Nanofront® (polyester)
Back of hand/ PU
Wrist/ Sweat absorbing and quick-dry, diamond-shaped wristband
*Finger gussets/ Small wristband with a ventilation hole and carabiner hole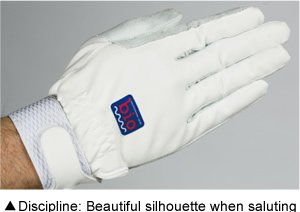 ■ Characteristics of gloves made of Teijin ® Nanofront ®

The nano-size irregularity on the surface of the ultra-fine polyester fiber produces the non-slippery feature and a strong grip. The gloves are washable and remain non-slippery even when wet. The fabric is well ventilated and reduces sweat inside.

The unique cut provides a great fit and beautifully shows salutes.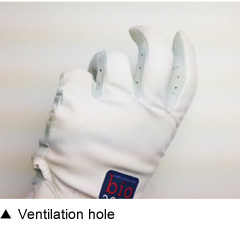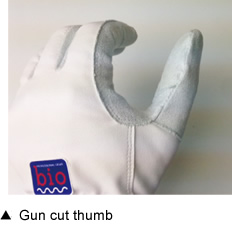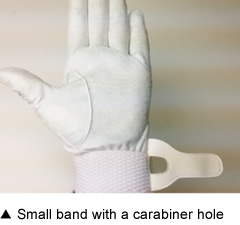 bio520 Deerskin Athletic Gloves
Selling price

0

YEN(without tax)

(Price including tax 0YEN)
Athletic gloves made of high-quality, supple deerskin. Our patented manufacturing process and stretchy deerskin guarantee a superb fit that you can feel from the moment you wear them.


■ Color: Cream
■ Size:
S 8.0 inches (h) 225 mm x (w) 94 mm
M 8.5 inches (h) 230 mm x (w) 98 mm
L 9.0 inches (h) 235 mm x (w) 102 mm
LL 9.5 inches (h) 240 mm x (w) 106 mm
■ Material:
Body - Deerskin (0.7 to 0.8 mm)
Cuff - Pile rubber



Benefits of using deerskin

Different from ordinary leather that becomes hard and coarse when wet, deerskin is less likely to stiffen and lose shape when wet and even after it is dry. Since deerskin stretches vertically and horizontally, it provides a nice, comfortable fit. Moreover, its unique adhesive and slimy properties prevent friction from developing on the surface, making the skin resistant to cuts.