Products - KYNEX (welding)

KYNEX made of aramid fibers delivers excellent flame retardancy in work environments where sparks may come in contact with clothing, such as iron mills and welding sites, and protects workers from burn injuries.
KT-370 KYNEX Jacket (zipper type)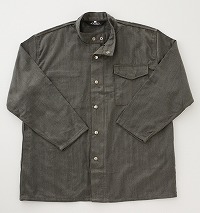 A loose jacket that can be worn over work wear.
A variety of different sizes are available.
■ Color: Dark gray
■ Material: Meta-aramid carbon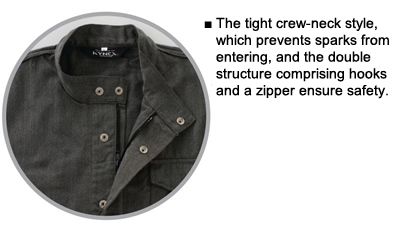 ■ Size: (Unit: mm)
size
Length
Shoulder
width
Sleeve
length
Chest
measurement
L
770
550
560
1,280
LL
790
570
580
1,320
3L
810
590
600
1,360
4L
830
610
620
1,400
Warning
: require(common_notforsale.php): failed to open stream: No such file or directory in
/home/atglove/at-glove.com/public_html/eng/products_kinex.php
on line
106
Fatal error
: require(): Failed opening required 'common_notforsale.php' (include_path='.:/opt/php-5.5.38/data/pear') in
/home/atglove/at-glove.com/public_html/eng/products_kinex.php
on line
106